Listen first
Needs Analysis
Get To Know Your Business
Before you begin re-engineering your business processes, it's critical to have a solid understanding of your objectives and all of the opportunities for improvement. By performing a Needs Analysis, you are ensuring that your goals are clearly understood and documented before the first change is suggested or made.
Taking this time to sit down with our experienced experts and align your objectives is a small investment in planning that will pay dividends for years to come.
Leaders post a Needs Analysis will tell you they learned a lot of what can be done they didn't know was possible or reasons why something shouldn't be done.
doc doc goose offers our proven Needs Analysis as an independent project engagement that does not commit you to a single product or vendor. Instead, we work independently with your team to peel back the layers of your processes and identify anomalies or exceptions that might be overlooked otherwise. We then document all relevant concerns surrounding your process including:
Process Participants
Roles & Responsibilities
Security Protocols
Intended Flow of Information
Exceptions Handling
Integration Requirements
Opportunities for Process Enhancement

With the help of DDG you can be assured that your process automation project will be met with success and deliver your anticipated project results such as:
Return on Investment

Increased Security

Addressing Compliancy

Increased Accuracy

Disaster Recovery Plan

Elimination of Duplicate Steps/Tasks

Providing Visibility and Accountability

Increased Collaboration/Communication

Overall Increased Efficiency
Get a FREE Round Table
Choose a 15, 30 or 1 Hour Call with a DDG expert.
15 min Round Table Call- See if we are a good fit. Gather your pain points and what is holding back healthy growth. Or toss around some ideas, and just get to know you and the company a little. We will try and identify an area to explore on a follow-up meeting, that could see benefits from what DDG offers.
30 min Call– Explore the identified area to streamline a little closer taking a look at your current process, documents, data entry, systems and challenges at a 10k view. Establish loose budget expectations and understanding aspirations.
1-Hour Call- Deeper needs analysis and/or Demo. During this call, there will be a plan prepared for the needs analysis and required areas to look further into. The "devils in the details" and we want to ensure we have uncovered all the pesky little details to ensure your outcomes are bright!
Analyze
The Needs Analysis gathers details of how your unique business operates, then we work as a team to strategize on different ways we would approach your particular project.
Provide a summary of findings.
Confirm what we heard.
Listen some more.
Give guidance if steps need to happen before you should choose us.
Good, Better, Best
Present if we think we are a good fit for your business or we will point you in the right direction.
 Show you a plan based on your budget. This might be starting today tackling a problem and as you achieve your expected ROI, we expand to the next project.
The 'Based on What' we determine our next steps, draw up an official path for us to make your life easier.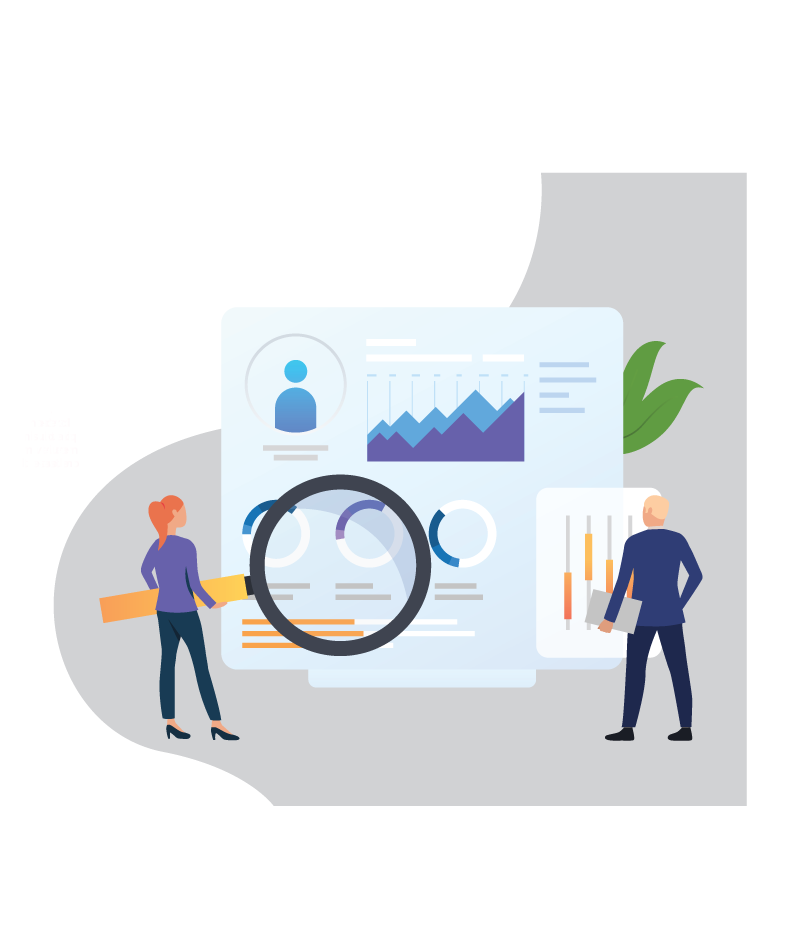 Common uses
Ask Us How
Is your HR, Customer Service, Accounting & Finance, Operations, Sales, Production, Purchasing, Legal, R&D, Technology, Marketing, Inventory, Project Management, Engineering, Service, Training, Compliance and on.. and on… and on… Departments running at full speed in the right direction?