The more you know
Business Intelligence/ Analytics
Can you recognize trends and pull insights from the massive amounts of data your forms/ documents & systems are generating every day?
Recent study from InformationWeek found:
– 44% of companies list predicting customer behavior as the biggest factor driving their interest in BI / Analytics.
– 58% say accessing timely, reliable data stands as their biggest information management obstacle.
– 67 % are interested in using BI / Analytics software in their businesses.
To keep or not to keep the spreadsheet?
In today's world we are tasked with trying to provide immediate results, and always trying to get the right information in front of the right people at all times. Spreadsheets can weigh us down, if you are tracking/reporting on data in your business today with spreadsheets then you know how challenging this is.
Are spreadsheets really inefficient?
Yes, they can be time consuming and require a high level of skill set. In spreadsheets there are so many manual steps such as data entry it's no wonder why the chances of errors are so high. The most frustrating part, is sometimes by the time you're done with your spreadsheet there is new data available and you're still on the previous version.
What is Business Intelligence and Analytics?
BI & analytics can take various different types of data in your organization and provide back simple easy to digest visual analytics and instantaneously provide insights to how your business is doing. These insights might uncover a true picture of how a department / employee / client and so on… are performing.
Can BI/Analytics help with dashboards?
Absolutely, our dashboards are live and allow you to drill down and compare anything at anytime! Because BI & analytics are scalable we can start small & grow on our successes!
85% of business data is unstructured.
Due to the fact that unstructured data is unable to be represented in columns or rows, we had to find a better way to analyze this data as it is typically crucial to our mission.
So what are some benefits to utilizing BI & Analytics?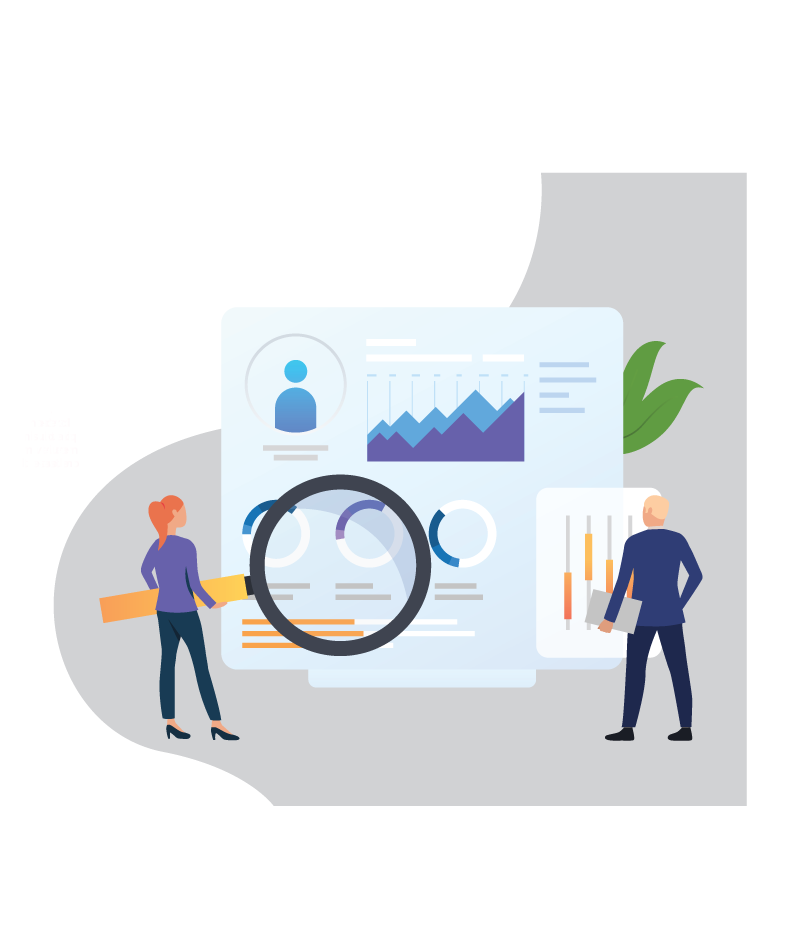 achieve transparency

Automated Reporting
Get Valuable Insights into Your Business
Visualize Important Information
Improve Inventory Management
Streamline and Trim Operations

A Closer Look
Business Analytics vs. Business Intelligence?
What is the difference you ask? Most people have a different idea of what ANY term associated with technology means… and they consistently mix both of these up.
What do we call it you ask? Who cares what it's called, as long as it is delivering for you what and when you want it!
What makes a BI Solution a smarter choice for combining, managing and analyzing data than utilizing spreadsheets?
You can get the answers you need and start acting on them in the time it would have taken for someone to request a report. During meetings and presentations, if someone asks a question, you can answer it straight away with up-to-date data.
Get In Touch 
Get a Free Estimate or Schedule an Appointment 
Round Table Discussion
Choose a FREE 15, 30, or 60-minute call to see what we can do for you.
Schedule A Needs Analysis
We will do an in-depth dive on your unique business process where we will identify where automation can fix your pain points and improve your ROI.